Scathach bot
Scathach uses Patreon OAuth to connect with audience, You have to connect your Patreon account claim to perks.
How to connect
CC:
support.patreon.com
Go to
patreon.com/settings/apps
, and follow the steps below: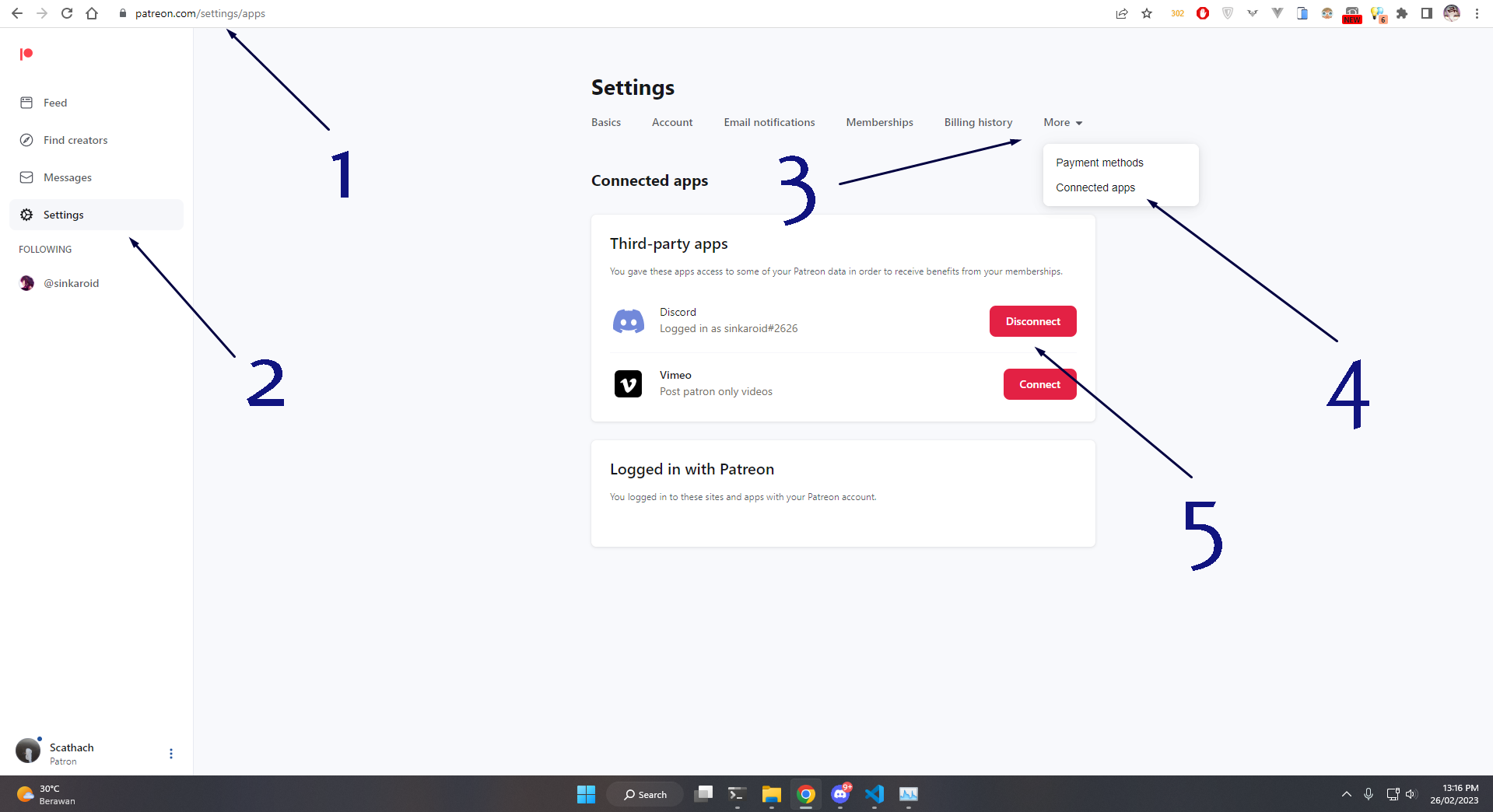 Once connected, you will get the role on our Discord server, then claim the perks with /claim we're record your username for credit in our about page.
Once connected
Join ScathachGrip server It will automatically assign role, then you can claim on #pro-claim channel.